4

Currently Available
Publications

We can ...

Find true connection
Share immeasurable love
Be empowered at work
End depression without drugs

"Like the Fruit of the Vine ..." takes us to our personal part in the global rise of humanity.

It begins with our awakening along an individual journey to a happier New Age.

It ends with a new vision of life, your vision; it may never be the same again.

D
welling in her ego, that she is special and unique, Sally Snowflake hears the voice of truth.
C
hallenges of life befall Sally until she looks within her fears at the deepest level.
E
ventually led to a point of no return, Sally's ego is set free as she discovers and embraces the One Great Truth.
T
hrough the annals of time, we have loved.
Yet love perplexes our lives like nothing else.
I
n these 76 writings of poetic voice, I share my inspirations, my outlook, my very heart; it is love as I know it and experience it as a "Hopeless Romantic".
I
have always had a different view of love than the collective conscious of mankind; these works, share that view. Some may serve to validate what you already experience and know in your heart; others may challenge you at your deepest levels. I trust they shall lead you to new horizons of looking at your own ideals about love.
Guru Jah here …
F
or a limited time, my first publication, "Like the Fruit of the Vine ..."
is
F

REE ...
T
his limited offer is due to upcoming
​name change and relocation to FL.
It is only available on the linked
website below.
S
hare this widely and at will ...
I
wrote "Like the fruit of the vine …"
​during my own time of transformation.
It contains page after page of my personal awakening to the world around me.
W
orldview changes led me to greater personal empowerment, deeper love, the final release of depression [without medication], and a sense of connection like never before.
A
fter writing it, I drove into the sunset a free man.
I
take these writing seriously as a personal investment to helping others find the same revelations for themselves. Monetarily, I've poured over $4000 into it on top of uncounted hundreds of hours in writing and editing.
F
or now, it is a free gift to you that seek; you that seek your own awakening. May these pages stir you to finding and living your personal truth.
B
lessings on your journey.
[Guru] Aum Jah here …
While this publication is indeed FREE
Donations in support of our continued work are appreciated with thanks.

The Hopeless Romantic, Customer Review on Amazon:

The writer achieves what poetry is meant to be: a personal expression of experience at a deep emotional level, whether it is passion, despair, or pure playfulness. As a poet, he succeeds at giving us a window into his soul.

"I LOVE this story! Such beauty and simplicity. Timeless as a folktale."
Demi Stevens, Year of the Book
I have enjoyed these last hours reading
through the collection again. I absolutely relished the poem: In Appreciation.
I giggled like a school girl through Puppy Love.
I heard the background noise of the woman's incessant chatter in Do You Know I Love You, and stood rooting in the corner for your ultimate response.
Demi Stevens, Year of the Book

A practitioner of "A Course in Miracles" commented, "This single story spoke the course in entirety."
Except for reference material as annotated herein, the collective content of this website is copyrighted by GuruJah.org.
Your respect of that is appreciated. If you desire to use our content from this site, please ask.
Thank you,

Guru Jah here …

©1998 – 2017

Like the Fruit of the Vine ... is being re-titled to:
Perceptions of Empowerment:
Memoirs of Awakening

with

Guru Jah​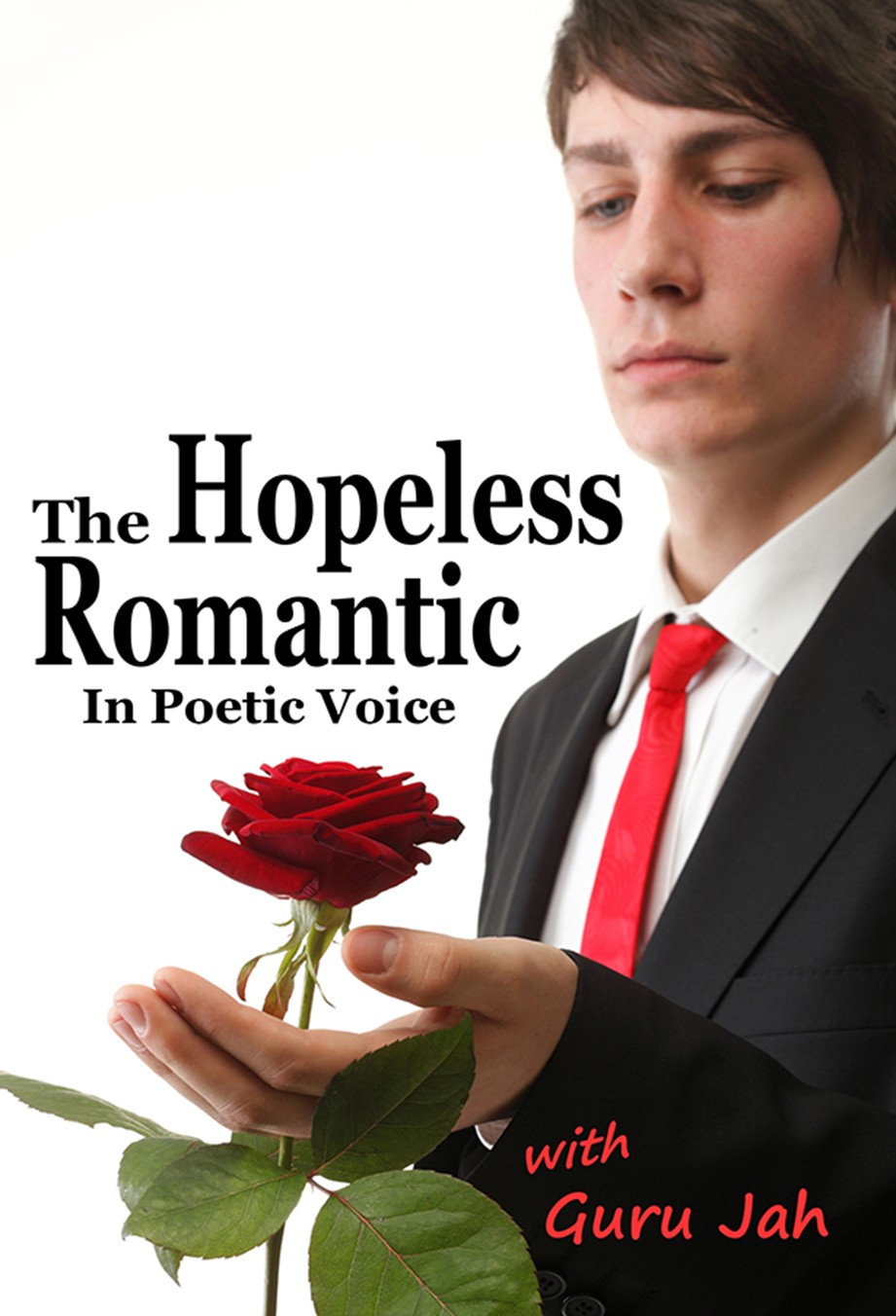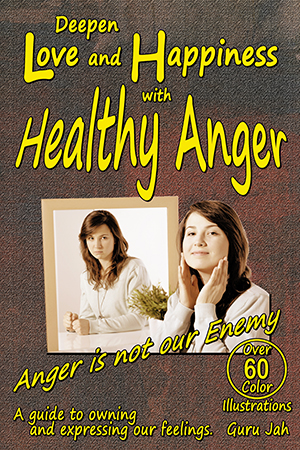 We all experience various degrees of Love and Happiness. But when you are ready to deepen those experiences, you will need this book.
​
We have designed this writing to maximize getting you to Deeper Love and Happiness through understanding anger in a very different way.
​
Anger is not our enemy. Anger is the front line defense to hurt feelings.
​
Within these pages, you will be directed through a formula for Healthy Anger, the Steps of Discovery, the Five Steps of Finding Anger Issues, and, seeing the Six Steps to Forgiving in a unique perspective. These processes take us to the core of our hurt feelings and emotions in a way to resolve them. The end result is a sense of freedom to trust ourselves opening up to far deeper expression of love and happiness, for ourselves and in our relationships.
​
We incorporate over 60 illustrations to impart visual understanding of key points that can stay with the reader far better than just the written word. Though full-color illustrations serve this goal far better, for affordability, we also offer a black-and-white [greyscale] print edition only though GuruJah.org.
​
[Editorial Note: Some few readers may find language chosen to impart characterization as unseemly.]
Blessings on your journey,
Guru Jah here …

In Review:



​​"By Martha Karnes on October 19, 2016
Format: Kindle Edition


All of my life I have been told my anger was inappropriate. I hid my feelings from all except my most trusted friends. The repression left me with depression, low or no self-esteem, and even an inability to trust myself. I excelled at so many things in life but I still felt inferior.


This book or should I say this program has given me the opportunity to explore my anger in a healthy way. I'm on my fourth time through the book. I had no idea I had so much toxic energy in my body from emotions I didn't even know existed. Finally, after years of psychotherapy and drugs I have found a way to get to the root of the matter and truly heal."


https://www.amazon.com/product-reviews/0991450442/ref=acr_offerlistingpage_text?ie=UTF8&showViewpoints=1


Review link opens in a new window or tab​



Full Color Print Edition ISBN: 978-0-9914504-5-9
For more details about "Deepen Love and Happiness with Healthy Anger" on our site ... Click Here ... direct Orders can be placed there too.