I

s

M

oksha

M

agick​


R

ight for
ME?​
​meaning to spiritually free,
​let go, release, liberate
There is a French term in the sexual experience: "The Little Death."

When we begin to see ourselves as Divine Essence, the term makes sense.

We step away from the ego of "I" as it dies to Oneness.

It is a beautiful Awakening.

The inherent question when first reading about Moksha Magick becomes,

"Is Moksha Magick Training Right for ME?"



The concept of training in anything involving sexuality can be scary for many people. Sex is a beautifully natural experience, yet societal taboos and personal fears can weigh heavy. Thus, before going into exploration of an answer to that question, there is one concept that prevails in all of Moksha Magick we wish to make clear; that concept is the

comfort

and

safety

of everyone involved. In order to aid your understanding that sense of safety, we are repeating here abbreviations of the three most important rules [3 of 14] right from our Training Manuals.


Open Road Training

Introductory ​Moksha Magick presentations are available
​for Festivals and Gatherings
​Moksha Magick Training
is available separately
Check our
Events Page*
for current locations

​Travel fees may apply dependant on your location and my current venue.
*Opens in a new window or tab
For further information on the
​Temple of Divine Ecstasy CLICK HERE
Opens in a new Window

From Christine:

Phenomenal!! I am not the same person
I was this morning.

​Thank you so much for bringing this to us!

And so much gratitude to everyone who was on my "table" that was a truly ecstatic experience holy moly... and no, no flowers for anyone =)

It has indeed been a matter of Before & After...

I have had several things shift energetically in these last weeks and I've been a little distracted!

The way I cycle Earth/Divine energy has changed, I am more open to the magick at The Farm, and the lid is being ripped rather dramatically off of a serious energy exchange with a certain individual.

Even my body physically responds differently... I have sensitivity in my g-spot that wasn't there before that was definitely lit up during the ritual!! Woot!!



From Dr. Anya:
dranya.net

Opens in a new window or tab​
Thanks so much for a wonderful, truly transformative Moksha class!
I feel so grateful and blessed, invigorated and awe-struck!
And ... A massive thanks for teaching Moksha.
Yesterday was truly transformative.
My life now will be divided into Everything That Happened Before Yesterday
and Everything After.
You are so filled with goddess!
What an abundance you shared with us all!
Except for reference material as annotated herein, the collective content of this website is copyrighted by GuruJah.org.
Your respect of that is appreciated. If you desire to use our content from this site, please ask.
Thank you,

Guru Jah here …

©1998 – 2017


We welcome any and all comments, questions, and dialog
to encourage everyone's deeper understanding.
Guru Jah here ...

While many of the page links below refer to Moksha Magick, they also represent various looks at our sexuality in whole, for they are inseparable. Through these pages, we invite you to explore your own senses of sexuality, how you might enhance them, and you might reclaim what is such a natural part of our existence.

Guru Jah here …
​


Moksha Magick testimonies are posted below.



Testimony to the healing of engaging in Moksha Magick below ...
Moksha Magick Training Availability



Moksha Magick is about the Magick of healing needs. Everyone can benefit.

While the common Moksha Magick experience is within a group of practitioners,
​we delight in offering both individual and couples only training. The number one
​tenet in Moksha Magick is the

comfort

and

safety

of everyone. We stand firm on
​your personal needs, boundaries, and limitations

with honor to you

, for they are yours.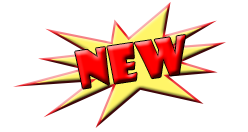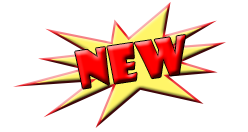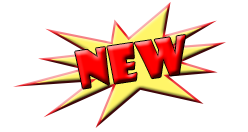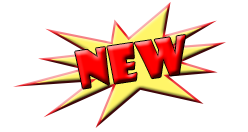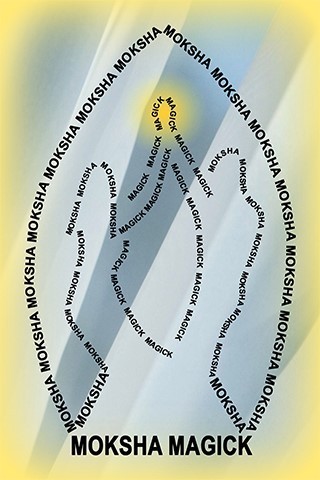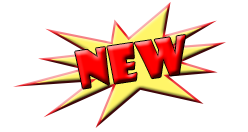 From Lolita

Out of all my other Sacred Sex experiences, Moksha Magick has been superior!

While it feels somewhere between absurd and unthinkable to include any such disclaimers as what follows, the sex-education world has embraced the buzzword, "Intersectionality." Moksha Magick as a Training Opportunity and a Practice never has, and never will tolerate discrimination based on Privilege, Gender, Race, Creed, Color, National Origin, Religious Affiliations, Physical Impediments or Stature, Gender and Sexual Orientations or Gender Identities, or any considerations included in the broad sense of Intersectionality. If you are a human being, you are welcomed. Extraterrestrial Aliens are subject to approval under the Safety and Comfort guidelines for everyone involved. All that said, yes, a trainee or participant must be of the minimal age of majority in the state to which they reside.
• Rule # 1


The first and foremost priority in our Moksha Magick ritual is the

comfort and safety

of all practitioners.

Bottom line, no one is to do anything they are not comfortable with. ANYTHING! E.G., traditionally, the Moksha Rite is practiced without clothing, but if you are more comfortable wearing anything from underwear to remaining fully dressed, do it, and that is fine. Some people want to participate in raising and focusing energy through a Moksha Rite, but are not comfortable with sexual contact in that context. That too, is fine.





• Rule # 2


There shall be

no Sexual Intercourse

in a Moksha Magick Session.

The ban on sexual intercourse [anything genital to genital] is primarily for a sense of

comfort and safety

for all the practitioners. No one ever has to wonder about expectations, performance issues, or rejection. Further implications are that sexual intercourse can stir unwarranted emotional attachments and sexual intercourse can alter the purpose of role designation.

Broadly, a Moksha Magick Session does include oral and/or manual genital stimulation of the Center. However, if you are not comfortable with that, simply specify to the Facilitator that you do not want oral contact to your genitals, or that you want the Stimulator to use gloves, etc. Conversely, some people do not want to be touched with gloves and are only comfortable with skin-to-skin contact. These boundaries need expressed to the Facilitator in order to honor

your

level of comfort.

• SPEAK YOUR NEEDS!
• SPEAK YOUR BOUNDARIES!
• SPEAK YOUR TRUTH … ALWAYS!




• Rule # 3


As part of the safety and comfort of everyone, one of the established rules is that
What happens in a Moksha Session STAYS IN THAT MOKSHA SESSION!

Just because somebody agrees to some sort of interaction in a Moksha Magick Session, does not mean that it is in any way appropriate to assume that further contact is welcome beyond that specific ritual session. We often hear this coined as Moksha gatherings are not to be used as a dating service; there are to be "no flowers the day after."

__________________________________________
​
All the rules in Moksha Magick fall back to the principals of

comfort and safety

. Other rules define who may touch whom and so on.

Our objective, no matter what, is to always create a container of safety for each and every participant. And yes, that means YOU!!!




• Do you feel as much opportunity as you would like to feel in
expressing yourself freely
,
​and
safely
?
• Do you find yourself avoiding certain conversations to save hurting someone's feelings?
• Would you enjoy the freedom to be
fully authentic
about your
needs
and
desires
?
• Is there a part of you that wants to receive, or perhaps struggles to receive?
• Is there a part of you yearning to show your gifts of
love
?
• Do you desire to help people feel better and heal?
• Would you like to feel truly and fully comfortable with your own body
​
without embarrassment or shame?
• Are there feelings within you that need to heal for your own growth and happiness?
• Are there people you care about that need more than you can give on your own?
• Do you have physical needs that need healing for your growth and happiness?
• Would you like to think people really want to hear you
speak your truth
?
So now we will look at some of the desires and needs within people that individually formulate an answer to the original question.



Connection:

We all desire and need a sense of connection. Sharing that desire with other human beings is rewarding. Yet there is a far bigger connection available, and that is with our sense of Divine Self and expanded Self by any name. Yes, even a devote atheist has that need and we will address "connection" to them in terms of Quantum Physics. No matter what your language, everything is connected.
Thus, simple questions become:

• Do you have a sense that there is something more in life than just you?
• Is there anything you would like more of in fulfillment of your desires through
​ relationships and life experiences?
• Are you experiencing a need to grow and reach beyond current limitations?
• Would you like feeling more widely

accepted

and

appreciated

?
• Would you like to feel your

needs

are fully

recognized

and

honored

?
• Do you feel alienated in the mundane world or perhaps just a little different?
• Would you like to experience more people as though all of them were your
​ closest friend?
• Would you enjoy feeling a broader sense of

respect

and honor about,
​and from, more of your fellow human beings?
• Would you like to

feel seen

more often as real and valuable?
• Would you like to feel

more loved

without strings or attachments?

These are all forms of connection and of course there can be more. There is no right or wrong answers to these questions and no one will ever ask you to answer them. They are questions to yourself about life and your senses of connection. Training in Moksha Magick opens the door to positive affirmation of our needs and desires in a container of

Safety

and

Comfort

. Moksha Magick Training affords opportunities to grow healthily at our own pace to a deeper sense of connection.
Self-Expression:

The next Universal need is that we express ourselves to the fullest. It is part of authentically being who we are. When we accept suppression of our self-expression, we accept suppression of life and growth. Ironically, freedom in self-expression aids in a sense of connection when we feel appreciated for expressing ourselves.
Again, simple questions become:

These are all some form of self-expression though of course not the only forms. Again, there is no right or wrong answer to these questions. They are questions to yourself about expressing yourself. Training in Moksha Magick opens the door to a

positive

,

safe container

for full self-expression without embarrassment,
​without shame,
​without guilt,

​​ all toward feeling meaningful about yourself.
Should you still have concerns or unanswered questions at this point, the course of action is simple. Email or phone us. No question or concern is ever wrong, silly, or inappropriate; we will hide nothing.

Moksha Magick is about liberation in every sense of the word, and safe at that.



We always invite inquiries via email or phone …
​nothing is to be hidden.

​​
Email: GuruJah@GuruJah.org
Phone: 813-704-8949
Guru Aum Jah here …

Our next page is of course, "Which Moksha Magick is Right for ME?​​"

While we strive to supply you with thorough and accurate information about Moksha Magick, nothing replaces the experience of training in in our various Moksha Magick Training Opportunities.
We may ask, "Why have a Sacred Sexuality Ritual with Magickal Intention?"

• It aids in breaking a mundane feel to Sexual Expression
• It establishes a sense of Sacredness that spills over into mundane experiences
• It aids in freeing us from issues of fear, guilt, shame, and performance
• It provides a platform for leaving emotional baggage behind
• It can aid as a tool in rectifying past sexual trauma
• It offers a mechanism of immense healing
• It focuses on Acceptance and Appreciation
• It aids in relieving the inclination that we must hide Sexuality as something wrong
• It provides a platform for Sexually expressing your True Self as real and vibrant
• It recognizes the beauty, power, passion, and pleasure of Sexuality as healthy
• It affords the tools of respectfully honoring our Sexual Expression
• It provides a positive shift in our Sexual Consciousness and worldview
• It provides a deeper and more meaningful Sexual experience and outlook
• It aids in opening our eyes to see the True beauty of others and ourselves
• It offers an unparalleled sense of Transcendence and Bliss
• It instills a sense of feeling humanly and Divinely Appreciated [Loved]
• It fulfills a sense of Connection and Oneness
• It integrates conscious awareness of our True Self and our humanness as united
• It affords naturally powerful communication with the Divine by any name
• It is the most powerful method of raising energy for Magickal Workings