Except for reference material as annotated herein, the collective content of this website is copyrighted by GuruJah.org.
Your respect of that is appreciated. If you desire to use our content from this site, please ask.
Thank you,

Guru Jah here

… ©1998 – 2017

Visits since 01​​/29/2017
M

oksha
​

M

agick
​ for

I

ndividuals

R

egistration​
An aspect of Moksha Magick


​​मोक्ष


Moksha​


meaning to spiritually free,
let go, release, liberate
with the Guru of Moksha,
​Guru Aum Jah
Moksha Magick practices can change your worldview,
your life, your depth of intimacy,
and open the fullest expression of your True Self.
Thank you for your choice!

Your wisdom and commitment to this exclusive training is a blessed act. We honor that commitment as a
​two-way expression of trust.
Each participant must complete this registration form separately.
Simply fill out the form below, click submit, and we will forward you to the PayPal payment screen. Any form submitted without payment shall be rejected.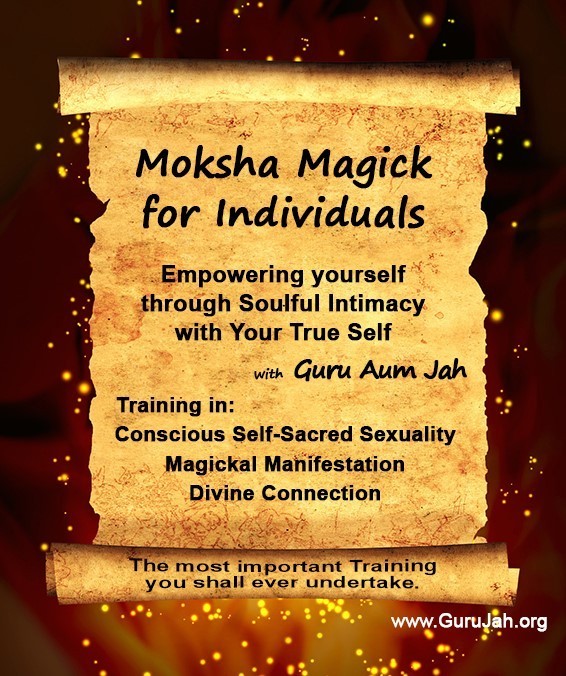 To view our refund policy CLICK HERE


opens in a new window or tab​