Except for reference material as annotated herein, the collective content of this website is copyrighted by GuruJah.org.
Your respect of that is appreciated. If you desire to use our content from this site, please ask.
Thank you,

Guru Jah here

… ©1998 – 2017

M

oksha
​

M

agick
​

T

raining
An aspect of Moksha Magick


​​मोक्ष


Moksha​


meaning to spiritually free,
let go, release, liberate
Training in anything demands your resources of time and money. So obviously the question becomes, "Why train in Moksha Magick," or more aptly, "What's in Moksha Magick for ME?" "What am 'I' going to gain?"

Your resources matter and they deserve respect. Of all the human growth opportunities available, Moksha Magick covers what matters most in life.

• DIVINE PRESENCE
• CONNECTION
• AUTHENTICITY
• FREEDOM
• SELF - EXPRESSION
• MASTERY OVER LIFE


We welcome any and all comments, questions, and dialog
to encourage everyone's deeper understanding.
Guru Jah here ...
Moksha Magick Training Availability



While the common Moksha Magick experience is within a group of practitioners, we do offer both individual and couples only training. Rates may vary dependent upon location.

Moksha Magick practices can change your worldview,
your life, your depth of intimacy,
and open the fullest expression of you True Self.
It's your choice!

For

Open Road
Training Availability Contact via Email:
Guru Aum Jah

​​or

Phone:
813-704-8949​​
Testimony to the healing of engaging in Moksha Magick below ...
In Testament



​​From Dr. Anya: dranya.net


Opens in a new window or tab​



Thanks so much for a wonderful, truly transformative Moksha class!

I feel so grateful and blessed, invigorated and awe-struck!

And ... A massive thanks for teaching Moksha.

Yesterday was truly transformative.
My life now will be divided into Everything That Happened Before Yesterday
and Everything After.

You are so filled with goddess!
What an abundance you shared with us all!


In Testament



From Christine:

Phenomenal!! I am not the same person
I was this morning.

​Thank you so much for bringing this to us!

And so much gratitude to everyone who was on my "table" that was a truly ecstatic experience holy moly... and no, no flowers for anyone =)

It has indeed been a matter of Before & After...

I have had several things shift energetically in these last weeks and I've been a little distracted!

The way I cycle Earth/Divine energy has changed, I am more open to the magick at The Farm, and the lid is being ripped rather dramatically off of a serious energy exchange with a certain individual.

Even my body physically responds differently... I have sensitivity in my g-spot that wasn't there before that was definitely lit up during the ritual!! Woot!!

​​
Introductory ​Moksha Magick presentations are available
​for Festivals and Gatherings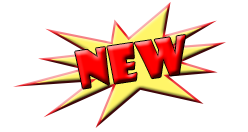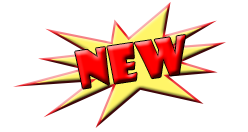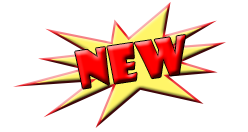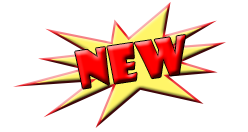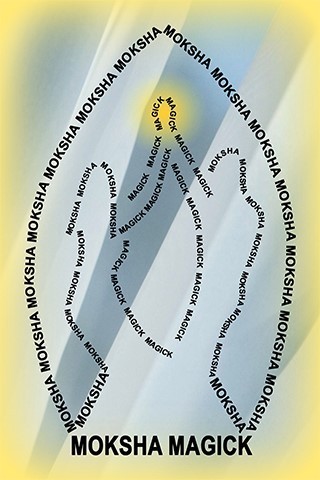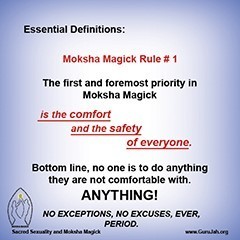 Wow, that's a lot. And of course, you will only get out of it what you put into it. But let's take a look at what those big words can mean for you.
DIVINE PRESENCE:


​
Divine Presence is a state of consciousness, a state of being. While virtually all the religions strive to bring this presence into our lives, they tend to keep us separated from embodying that presence. The net results?

• Always Searching for the "something more"
• Feeling empty
• Judgment, Shame and Blame
• Disempowerment

From a proactive standpoint, those aspects of life hardly make life enjoyable, most often forcing us into a mindset of materialism, a sense of lacking and the mundane. If we look at Tantric forms of Buddhism, it states something a little different. It states that the Divine is present in everything, and yes, that means us too. Other religious cultures have the same scriptures, but those scriptures remain hidden and played down.

The very word "Moksha" makes a statement, it says, "We are God." While that may be hard to swallow in the beginning, Moksha Magick affords us the opportunity to embrace that truth and begin manifesting it in our consciousness, and in our being. It changes how we view and interact with the world. It empowers us.

Training in Moksha Magick will hardly make a person Enlightened, Awakened, God Realized, or Christ Conscious overnight, but it begins the process. Much of the time, half of the problem for people is that no one has told you embodying Divine Presence can be, or is real. We dare to bring that Truth to light and aid you in owning it.

It will be up to you what you do with it, but until you begin to own it, you have no choice in life.

CONNECTION:


​
We all strive for a sense of connection; it is a driving force in the Universe, everything IS connected. And yes, that need for connection is real for we as humans too. But how can we feel connected when we experience life in the mundane. We still end up:

• Searching for the "something more"
​• Feeling empty and alienated
• Feeling Judged, Shamed and Blamed
• Disempowered

Connection is created when we come together as One in a sense of Oneness. Of course society tries to use that with slogans like, "Be a Team Member." Really? That spiel may last for a whopping five minutes after the pep talk, but it soon falls to truth and we feel just as separated, uncared about, and alone as ever. For most people the best they get is commonality during bitch sessions over how bad things are. Even marital relationships struggle when the honeymoon is over, struggling to find that Oneness felt in the beginning phase, then surrendering to the mundane of life. Feeling alone while in a partnership can be devastating.

Moksha Magick Training imparts connection through actively embracing that we all have the same needs and desires at our core. That is literally part of the training. And as we come together, our Sessions are all about addressing the people's needs and desires as seen by the individual person. The goal is always to satisfy those needs and desires.

That's the point of the Miracles of Magick utilized to make desired changes in our lives. We can change "what is," especially when we embody that Divine Presence.

AUTHENTICITY:


​
One of our big needs is to feel authentic and real in life. It's also part of really feeling seen and heard which stems from how we feel treated in life. When our needs and desires are unfulfilled, even disrespected, we begin to feel disvalued, unworthy, unauthentic. When deeply seated, we fall to seeing life through negativity. We even embrace false positives knowing all the while those affirmations are hollow and meaningless. Lack of authenticity leaves us:

• Playing the "game"
• Still feeling empty and alienated
• Feeling minimally accepted
• Still disempowered

Moksha Magick Training is about authenticity. Needs and desires are real and embraced. Individuals have voice to what is real for them and find it honored without question. Nothing has to be justified or explained, ever. At first it may take courage to speak your truth, but in time, it becomes habit, authentically.

FREEDOM:


​
We all need a sense of freedom. While true freedom is an illusion, it manifests in our lives as choice, empowerment, and growth. Freedom only feels real when can make our own decisions for involvement and our sense of wellbeing in doing so. Freedom only feels real when we feel a right to be who we are without embarrassment of shame. Freedom only feels real when we recognize our evolution toward fulfillment in our desires and needs. Failure of freedom leaves us:

• Stagnated, even depressed
• Still feeling empty and alienated
• Feeling minimal
• Still disempowered

Albeit a poor singular word translation, the English language translates "Moksha" as "liberation." Other sources use wording such as meaning to spiritually free, let go, release, and liberate. Typical translations are not always scholarly in reaching the source of the actual meaning as you'll discover through our various pages. What they missed was the "how and why" of liberation, but the point becomes this, Moksha Magick is about freedom [or liberation if you prefer].

Moksha Magick is always about choice, empowerment, and growth. It's written in our rules. We train the trainers accordingly.

SELF - EXPRESSION:


​
What shall we think life is without fullness in self-expression? Is there a flower that deliberately blooms only half its petals? Self-expression is a truth of everything in the Universe; everything strives to express itself fully. Well. As humans, we seem to be far less inclined to be fully self-expressive. Why? Our rearing teaches us to suppress our truth; don't touch, don't cry, be nice, say you're sorry, be quiet. The list is endless. And how does that leave us?

• Surviving
• Feeling unaccepted, ashamed
• Feeling unauthentic, superficial, manipulated
• Still disempowered

Moksha Magick is about self-expression as a real and valid part of life.
We have language in our rules accordingly.

​• SPEAK YOUR NEEDS!
• SPEAK YOUR BOUNDARIES!
• SPEAK YOUR TRUTH … ALWAYS!

No matter what level of participation a person takes in Moksha Magick, it's always about personal comfort and safety for where YOU are at in your self-expression. The invitation is to be real and express yourself in your truth.

Can you imagine what that would really feel like? It's what we want, what we expect, and what we train everyone to embrace.

MASTERY OVER LIFE:


​
So what would Mastery Over Life mean to you? With Divine Presence it would be a given. Feeling connected with a sense of authenticity in freedom of self-expression would certainly augment one's life. But is that how we live? Does our life look like:
​
• Surviving, getting along
• Doing "okay," just dreaming our dreams
• Even work, doing because we "have" to
• Still disempowered

Moksha Magick has yet another key word in the name, that word is Magick. There is a sad part to Magick in that people do not realize they are already creating their lives by the very same principals we teach that makes Magick desirably proactive. It's part of our Training.

Moksha Magick takes the woo-woo out of Magick, teaches people what is, how it works, and gives a down-to-earth method of creating the change we want. Training in Moksha Magick truly is an Opportunity.

Our Goal:

To be an authentic voice reaching out to the multitudes of humanity quietly leading sexual lives of desperation through correcting poorly misguided information and Sexuality perspectives, augmented by empowering lives through understanding how they Magickally create their lives.
Beyond Sex Magick, There is Moksha Magick
Moksha Magick:
​ A Sacred Sexuality Rite
​with Magickal Intention
We remind you of the one concept that prevails in all Moksha Magick Training Opportunities;

that concept is the comfort and safety of everyone involved.

It is all about playing well with others. As expounded upon in our Sacred Sexuality and Moksha Magick landing page, the first three rules governing Moksha Magick are:
• Rule # 1


The first and foremost priority in our Moksha Magick ritual is the

comfort

and

safety

of all practitioners.


• Rule # 2
There shall be

no Sexual Intercourse

in a Moksha Magick Session.


• Rule # 3
As part of the safety and comfort of everyone, one of the established rules is that


What happens in a Moksha Session STAYS IN THAT MOKSHA SESSION!



In every aspect of Moksha Magick, our goal is to create a container of

Safety

and

Comfort

for everyone, including

YOU

.

Moksha Magick



• Harnessing the power of our Sexuality and fusing it with our Divine
Essence in Sacredness,

that is Moksha Magick

.
• Taking that infusion to manifest Magick,

that is Moksha Magick.


• Liberation and Empowerment,

that is Moksha Magick.


• A sense of Connection and Self-expression,

that is Moksha Magick.


• Sharing our Divine Essence as One,

that is Moksha Magick.


• Healing the needs of the people as seen by them,

that is Moksha Magick.



While it feels somewhere between absurd and unthinkable to include any such disclaimers as what follows, the sex-education world has embraced the buzzword, "Intersectionality." Moksha Magick as a Training Opportunity and a Practice never has, and never will tolerate discrimination based on Privilege, Gender, Race, Creed, Color, National Origin, Religious Affiliations, Physical Impediments or Stature, Gender and Sexual Orientations or Gender Identities, or any considerations included in the broad sense of Intersectionality. If you are a human being, you are welcomed. Extraterrestrial Aliens are subject to approval under the Safety and Comfort guidelines for everyone involved. All that said, yes, a trainee or participant must be of the minimal age of majority in the state to which they reside.
In Testament



​​From Lolita:
​
"Out of all my other Sacred Sex experiences, Moksha Magick has been superior! "

In Testament



​​From Carrie:
​
"Wow, I feel honored, and that article shows me why I feel so amazing now All bad energy has been gone since I returned home. I feel so blessed to have met you two. Thank you for bringing life back to me."