Except for reference material as annotated herein, the collective content of this website is copyrighted by GuruJah.org.
Your respect of that is appreciated. If you desire to use our content from this site, please ask.
Thank you,

Guru Jah here

… ©1998 – 2017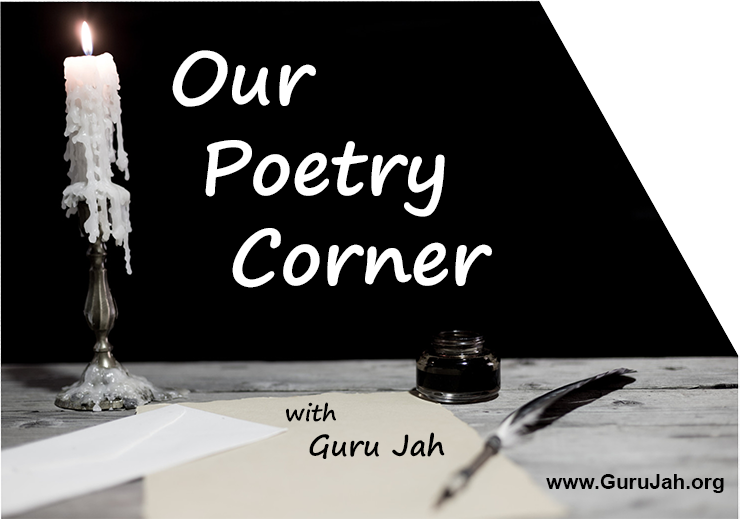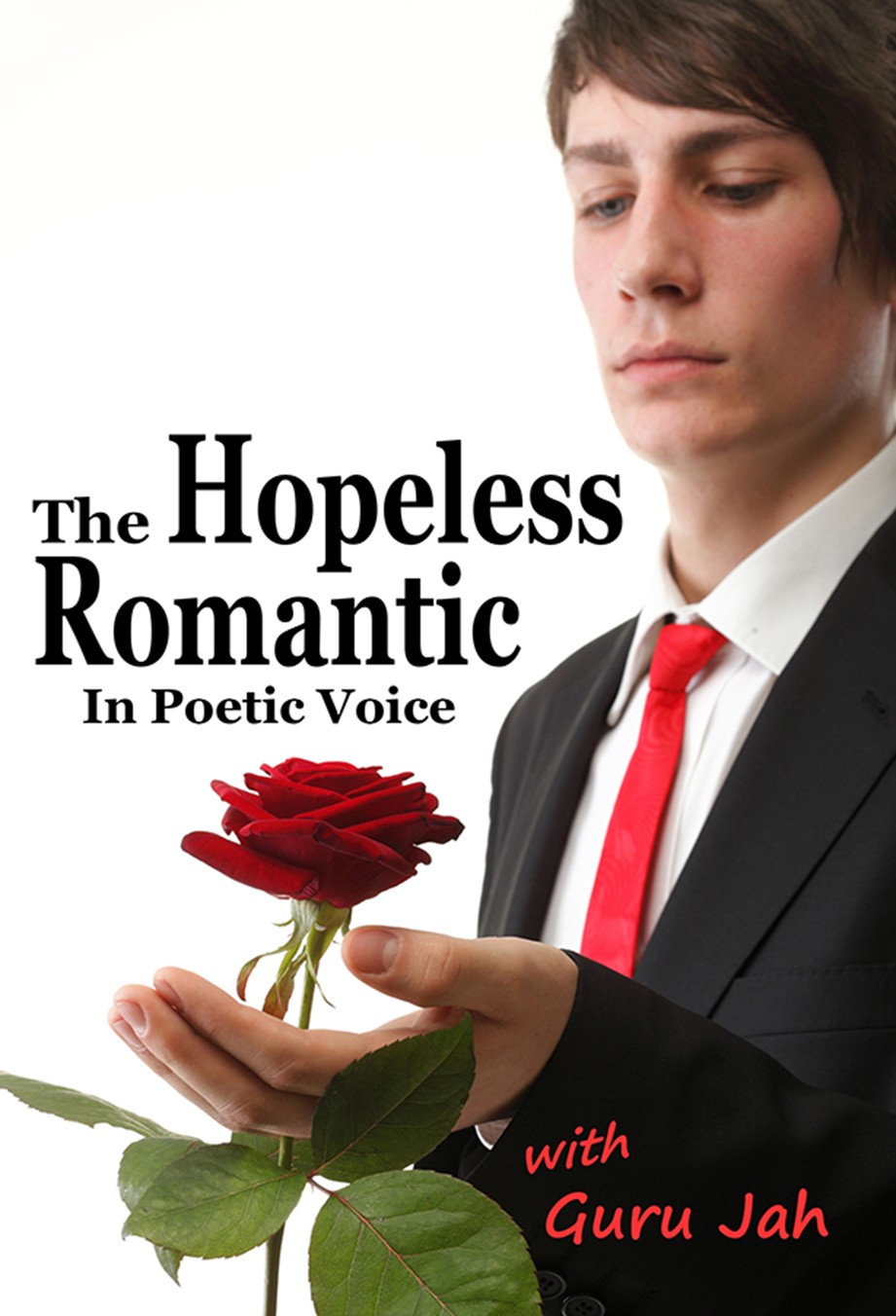 Blessings There ...

We welcome you to our humble quill
​and scribbled musings.
Our desire is to share. That desire runs through every webpage, but this page has different aspect. Here, our sharing is that of poetic voice in various realms. We invite you to enjoy this page simply for its pleasure and whatever understanding you may take with you enriching your life. All of the works serve to afford a deeper vision into Guru Jah.
Most of the poems in our archive are included in our first book of published poems, "The Hopeless Romantic: In Poetic Voice."
Others will be included in our upcoming publication "The Spirit Life."

Amazon

Link opens in a new window or tab or

Order Direct at the bottom of this page.

Every couple of months or so, we shall change the selected poem and thus invite your return. Thank you for your interest and continued visits.
Our poem for this round
From the unpublished book,
​"The Spirit Life"

Times of gatherings, it is my place to be. Led by the Universe, I and others like me, follow never knowing why. We often fail to understand our work in the moment. Worse yet, we seldom see the result of our work. It is all a matter of Trust.
Occasionally, our blessing is to witness the fruit of our work, and thus I write:
Four Words
A workshop
A being
Our eyes meet
A tunnel of connection
The vacuum forms
Souls enjoin
We embrace
She cries
Holding close
Tears of joy
Gratitude
Honoring
She radiates
Empowered
Knowing
She is whole
Purposeful
Loved and Loving
The exercise
Look into the eyes
Ask, "Who are you?"
She asks of me
"Who are you?"
Then beaks turn
Genuinely answered to me
"You are the whole of the Universe
manifest in the flesh.
I see it in your eyes."
She embraces me
Within herself
Surrendered to Oneness
Stripped of ego-self
Vulnerable, open
Five years prior
Same ground
Same event
From across the circle
I saw her pain
Partnered alone
Torn by Khalil
Shredded
Feeling Lost
Crossing the way
Without hesitation
My mouth fell open
In reply
She wept
"I needed to hear that"
But she did more than hear
She became
She did
My words were simple
And only but four
"Let your light shine"
Finis
Post Script: The fascination becomes this, in this time of travel, this time of my needs, she was the perfect reflection.
I needed to hear those very words to myself.
"Let your light shine."
Re-Finis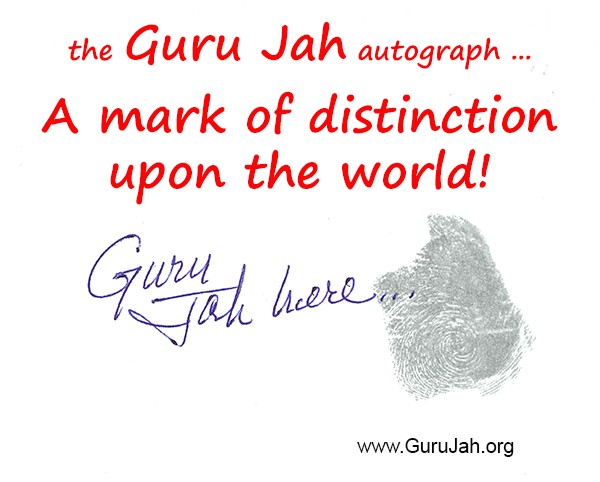 We welcome any and all comments, questions, and dialog
to encourage everyone's deeper understanding.
However, since selected poems shall change,
please do identify which poem you are referencing.
Thank you.​​​


Guru Jah here ...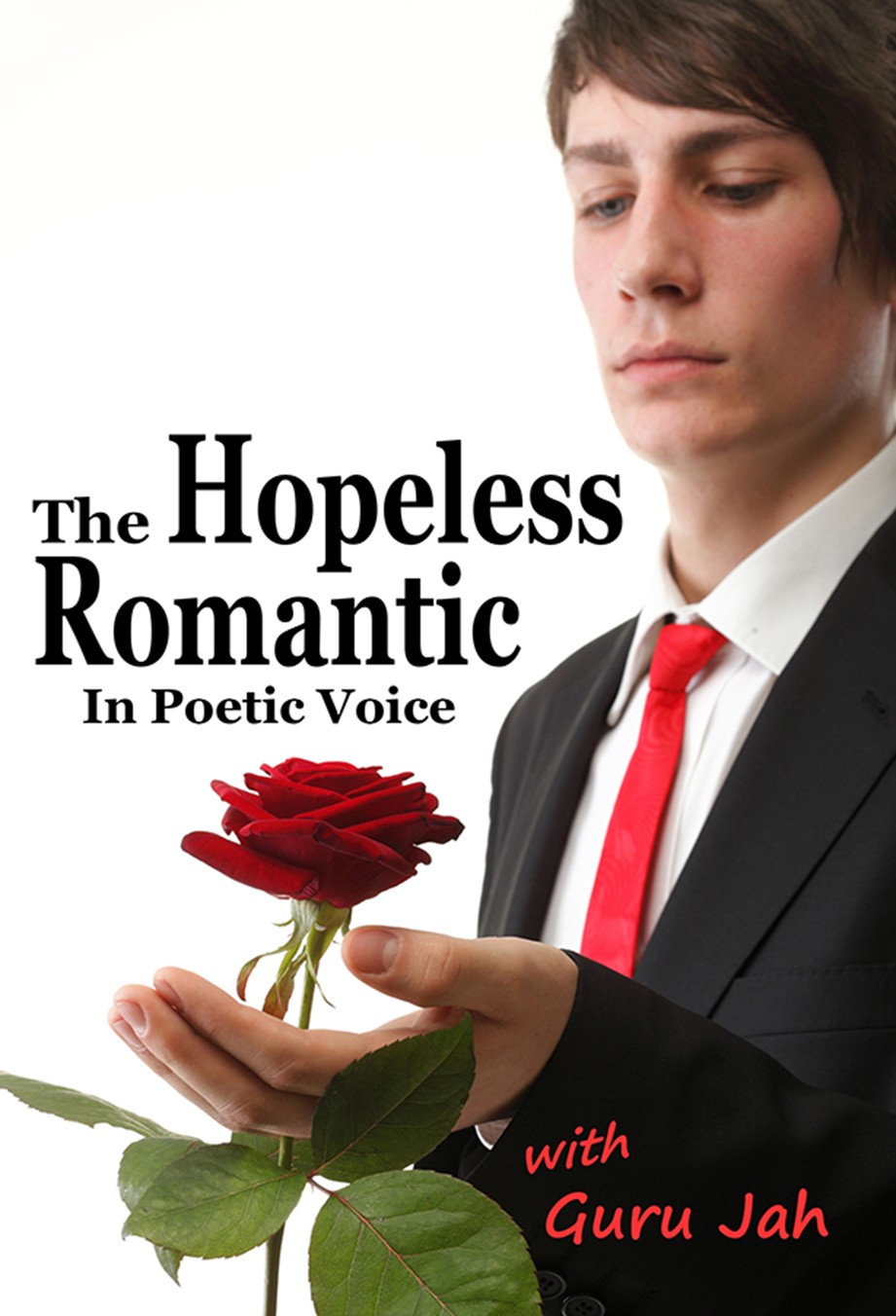 GuruJah.org Direct Orders
​
Bonuses:
​
1- Each book is shipped free*
2- Each book is uniquely autographed to you, the buyer**
3- Each book is personally blessed with the Flowering Heart Blessing by Guru Aum Jah

* free shipping "Media Mail USPS" only
USPS Priority Mail Shipping is optional
​
*​*Please​ indicate the name you wish included in the autograph when placing your order in the PayPal checkout ...