Workshops … Courses …


​and

Presentations
This page represents your source to offerings in
Workshops, Courses, and Presentations.
The format of training is always about interaction. Neither lectures not preaching have any place in the time and place we share.
The goal is to facilitate
your
growth through exploration and invitation to find
your
truth,
your
journey,
your
healing, and expressions of
you
.
Links are provided below to open other pages detailing enhanced descriptors and broad outlines. More detailed outlines will be made available upon specific request as need is deemed reasonable.
I follow where the Universe sends me; I go without question. Most often, I cannot understand the purpose until after the fact; but it always works out.

Ordained as a minister of healing in 2002, my real "work" is helping people to find and live their spiritual truth; helping those wanting to grow. Further, in 2011, I received my initiation as an Oneness Blessing (Deeksha) giver through Oneness India; that too is now part of
my "work"; it is a gift of many faces. The year 2014 brought entitlement as a Reiki Master and Moksha Magick Level III Instructor [trainer], both to add to my work; it is an additional venue to the work of healing. 2016 afforded me the joyous initiation as a Flowering Heart Blessing Giver.

For those that need a singular label
to define me, the best I can offer is
that I am an "experiential metaphysical practitioner". That is a mouthful of syllables simply to say that I embrace
life; and I embrace it on many realms.
I seldom go forth by study; I go forth by openness to experience. I see myself as the actor and the audience all at once; some people call the audience, "the observer".

I fully recognize the divine essence that all of creation and I are of; we are that divine essence.

Guru Jah here …

Basic Bio for Guru Jah

Mastering Reiki
Reiki Certification Training for Reiki Level I,
Level ​II, and Masters
the

Energy Orgy
Exploring ourselves as Divine beings, as pure energy; and then, breaking barriers of choice within our sharing, ultimately enhancing our intimacy and sexual expression.
Chakra Workshops
Informational - blockage clearing & energizing - healing through awareness
Except for reference material as annotated herein, the collective content of this website is copyrighted by GuruJah.org.
Your respect of that is appreciated. If you desire to use our content from this site, please ask.
Thank you,

Guru Jah here …

©1998 – 2017

The Flowering Heart Blessing
Flowering of the Heart to Universal Love
Awakening the Divine Within
Healing & Awakening to Higher Consciousness
Transfer of Spiritual Energy & Consciousness
For some the spiritual journey is about pursuing higher states
​of consciousness, awakening, enlightenment, and transcendence.
For others it is all about unity with the Divine. For others it is about embodying Spirit, becoming fully human, and reaching out to the world in very practical ways. The Flowering of the Heart is a middle path that naturally results in all of these things.
​
This interactive workshop includes material from a four-hour intensive training session entitled "The Power of Blessing" personally attended by Guru Jah in his own spiritual expansion. Participants will receive the Blessing; and, participants will be fully empowered to transfer [give] the Blessing to others.
​
Length of workshop: 90 minutes to two hours dependent on the number of attendees
.
Referencing link to the Flowering Heart Blessing:
​​http://floweringheart.org/floweringheartblessing.htm

Opens in a new window or tab​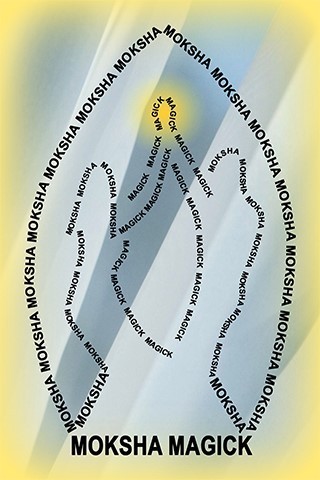 A new Workshop has been added to our selections for events and gatherings: Energy Play for Kids
Our apologies that this page is so very out of date ...
​countless other workshop and presentations have been added and will appear on our new website sometime in May 2018